Friday, June 3, 2016: The moon phase is fourth quarter (waxing), it falls under the zodiac sign Taurus until entering Gemini  at 11:01 PM EST.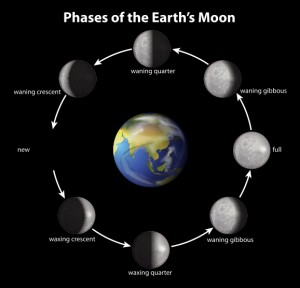 Activity:
Mow lawn, destroy weeds, and pests
Harvest fruit and root crops
Element: Air
Color: Pink
Incense: Thyme
Herbal Magic – Thyme
Thyme (Thymus vulgaris)
Folk Names: Common Thyme, Garden
Powers: Health, Healing, Sleep, Psychic Powers, Love, Purification, Courage
Thyme is a perennial shrub, and a member of the mint family. With over a hundred varieties, the most common being garden and lemon Thyme.
The Greeks used Thyme "to make a burnt offering."  In the Middle Ages, Europeans placed it under pillows to promote sleep and ward off nightmares. Women would also give the leaves to knights to bring courage. Thyme was also placed on coffins and burned as incense during funerals to send one into the next life.
Deities: Ares, Fairies, Mars
Gender: Feminine
Element: Water (Dreams, Fidelity, Friendships, Healing, Love, Meditation, Prophetic Dreams, Purification, Sleep)
Planet: Venus (Beauty, Fidelity, Friendships, Good Fortune, Love, Money, youth)
Magical and Ritual Uses:
To stop nightmares or have prophetic dreams: Place beneath your pillow, or burn on charcoal and take in the aroma. (it is also great for meditation)
For Money: Plant THYME in the garden. Fold a dollar bill around THYME leaves, then fold again to make a packet, tie it up, and bury it on a full moon at the middle of a crossroads.
Growing various types of THYME: Encourages the devas to be lively.
To see Fairies: Carry in an amulet or sachet.
Money-Protection: Combine THYME, MINT, and BAYBERRY.
For purification: Burn prior to a ritual to cleanse the area. In spring, make a cleansing bath composed of MARJORAM and THYME to ensure all the sorrows and ills of the past are removed.
THYME is also carried and smelled to give courage and energy.
For good health: Thyme is burned or worn in an amulet. It is excellent in healing spells.
It is also used to communicate with friends and relatives who have passed.  THYME can be most useful on SAMHAIN.
Entertainment
The Conjuring 2: Movie Review
Between the fantastic talent of and chemistry between Patrick Wilson and Vera Farmiga, and the vision of James Wan, The Conjuring 2 demonstrates incredible potential for the emerging franchise. Real full story – cinemablend.com
News
First shamanism museum opens in Seoul
South Korea's first shamanism museum, located at Geumseongdang Shrine, opened its doors in Eunpyeong-gu, northwestern Seoul last week.
The shrine, close in style to the traditional Korean house, or hanok, was founded to appease the spirit of Prince Geumseong (1426-1457), who was ordered a lethal dose of poison upon charges of trying to reinstate the deposed King Danjong. Read full story - asiaone.com
Blogspot
References:
Llewellyn's Magical Almanac
Llewellyn's 2016 Moon Sign Book: Conseious Living by the cycles of the moon
Catherine Yronwode: Hoodoo Herb and Root Magic
Paul Beyerl: A Compendium of Herbal Magick
Paul Huson: Mastering Herbalism: A Practical Guide
Scott Cunningham: Cunningham's Encyclopedia of magical herbs
Thanks for stopping by! Have a blessed weekend!
Lisa