Tuesday, June 21, 2016: The moon phase is Waning Gibbous in the zodiac sign Capricorn.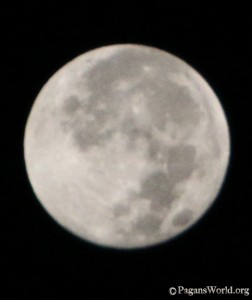 Element: Earth:
Color: Black
Incense: Cinnamon (see below for magical uses)
Garden Activity:
Plant potatoes and tubers
Trim to retard growth
Pick mushrooms
Prune to promote healing
Mow lawn
Herbal Magic – Cinnamon
Cinnamomum Zeylanicum, C. verum
Folk Names: Ceylon cinnamon, Sweet Wood
Deities: Aphrodite, Venus
Element: Fire (Courage, Exorcism, Health, Lust, Strength, Protection)
Planet: Sun (Healing Legal Matters, Protection)
Power: Healing, Love, Lust, Power, Psychic Powers, Spirituality, Success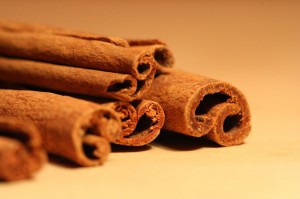 Photo by Dennis Brekke
Lore: Cinnamon was burned to purify temples in ancient China. It also promotes health, vigor and libido.
Magical and Ritual Uses:
For Love: Add to oils, powders, and mojo bags.
Cleansing Incense: Mix with Frankincense, Myrrh, Camphor, and Sandalwood, burn every day for 14 days to purify your home. The insencse can also be used to smudge the body or gifts received from unknown parties or the dead.
To Draw money: Place three Cinnamon sticks with Fast Luck oil in a green bag, add Nutmeg with money drawing oils. Place in an amulet for good fortune
When burned as an Incense: Aids in healing, concentration, high spiritual vibrations, stimulates psychic powers, and enhances protective vibrations.
News
Summer solstice events and pagan sites around Britain
The summer solstice festival continues until June 21 on the campsite set closest to Stonehenge, and visitors can enjoy free access to the sacred site to celebrate the summer solstice from tonight at 7pm until 8am tomorrow (sunrise will be at 4.45am). Offerings include various food stands, a real ale bar and cider festival, as well as fire twisters and musical entertainment by night. Read full story – telegraph.co.uk
On the Summer Solstice, it's not just neo-pagans like me who should be reconnecting with the natural world
We have a deep and undeniable relationship with nature – from the fact that our bodies naturally wake up when they see sunlight, to our tendency and need to live beside water, to the spooky fact that the menstrual cycle is the same length as the lunar month. Read full story – independent.co.uk
French woman accused of murdering daughter on beach blames witchcraft
A French woman who left her baby daughter to drown on a beach blamed "witchcraft" when she went on trial for murder on Monday.
Fabienne Kabou, 39, who was described as having "remarkable intelligence … but subject to irrational beliefs", travelled to Berck-sur-Mer with her only child, Adélaïde, in November 2013. Read full story - theguardian
Thanks for stopping by,
Lisa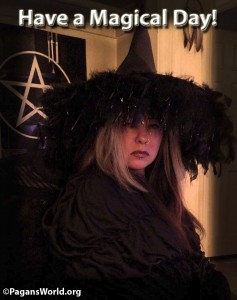 References:
Llewellyn's Magical Almanac
Llewellyn's 2016 Moon Sign Book: Conseious Living by the cycles of the moon
Catherine Yronwode: Hoodoo Herb and Root Magic
Paul Beyerl: A Compendium of Herbal Magick
Scott Cunningham: Cunningham's Encyclopedia of magical herbs
Tags: Astrological gardening, Cinnamon, Cleansing Incense, Full Moon, Healing, Herbal magic, Herbs, Love Spells, Magic, mojo bags, Money Spells, Moon, Neo-pagan, News, Pagan, Psychic powers, Ritual, Spells, Summer Solstice, Witch, witchcraft